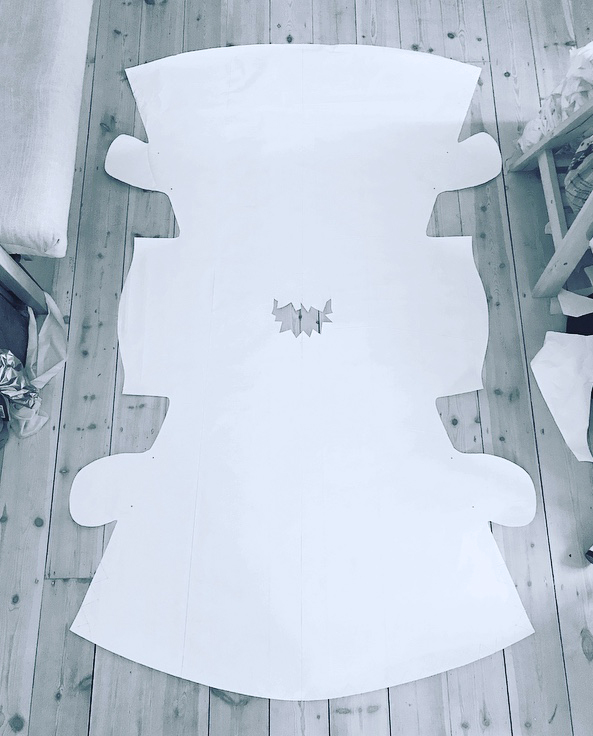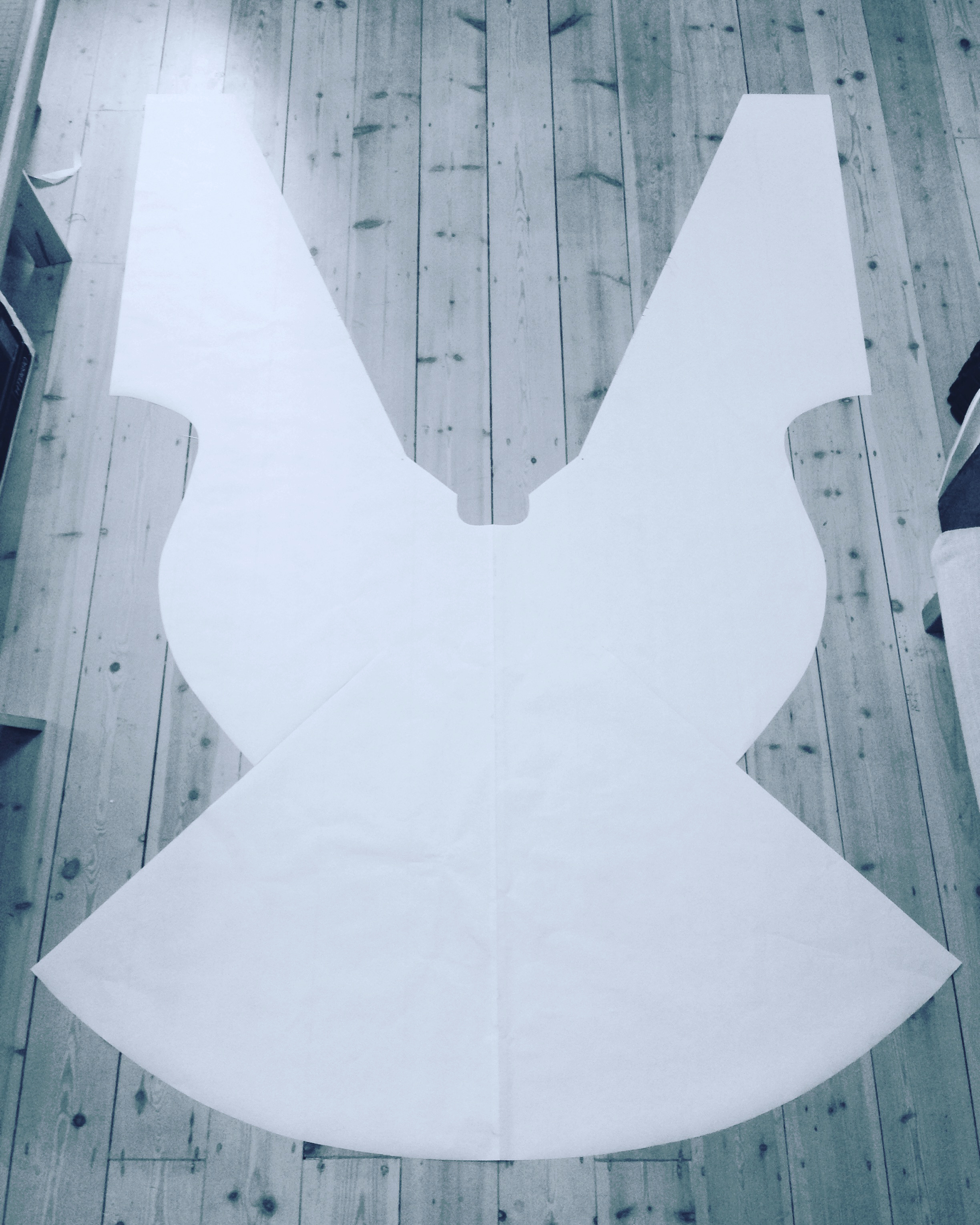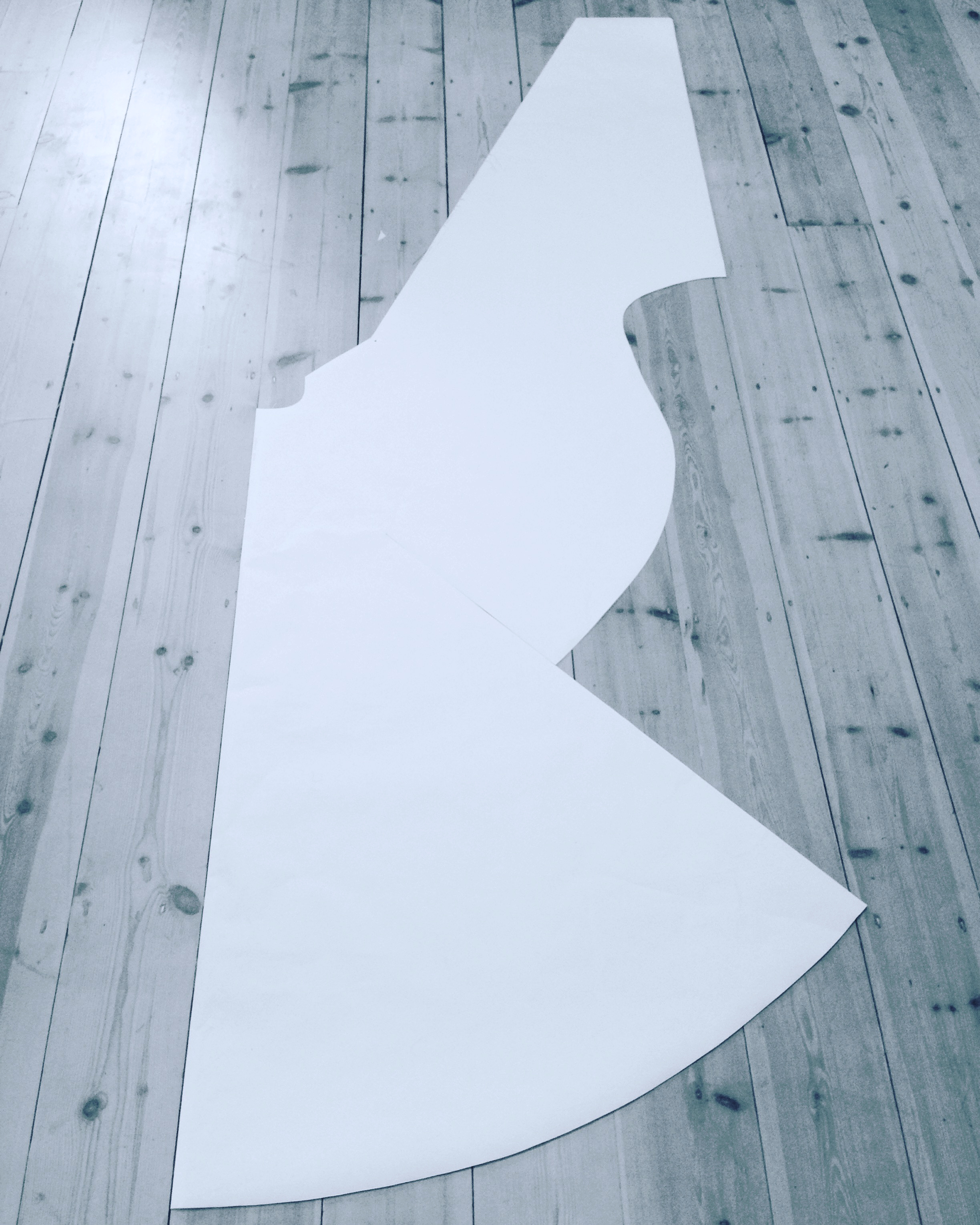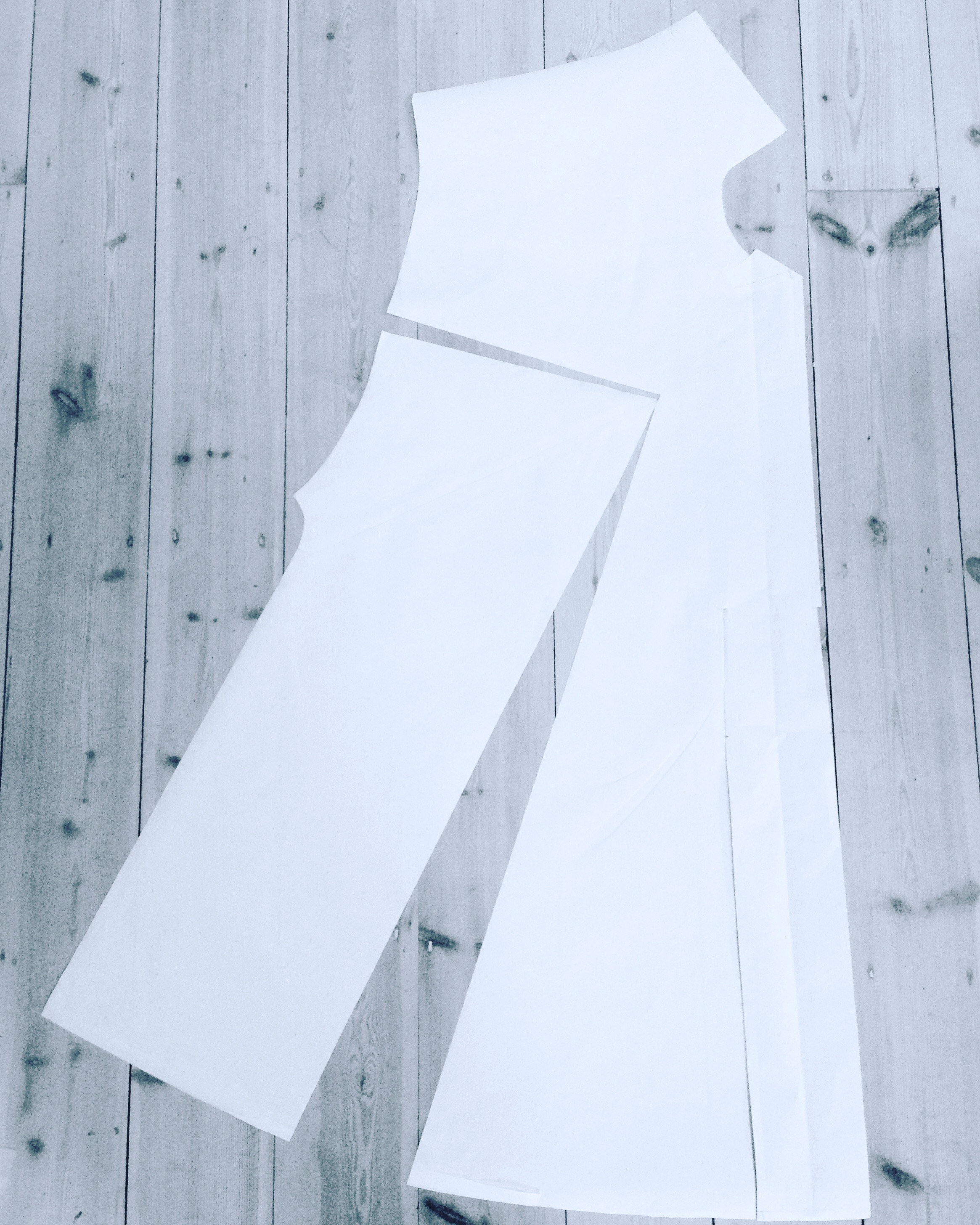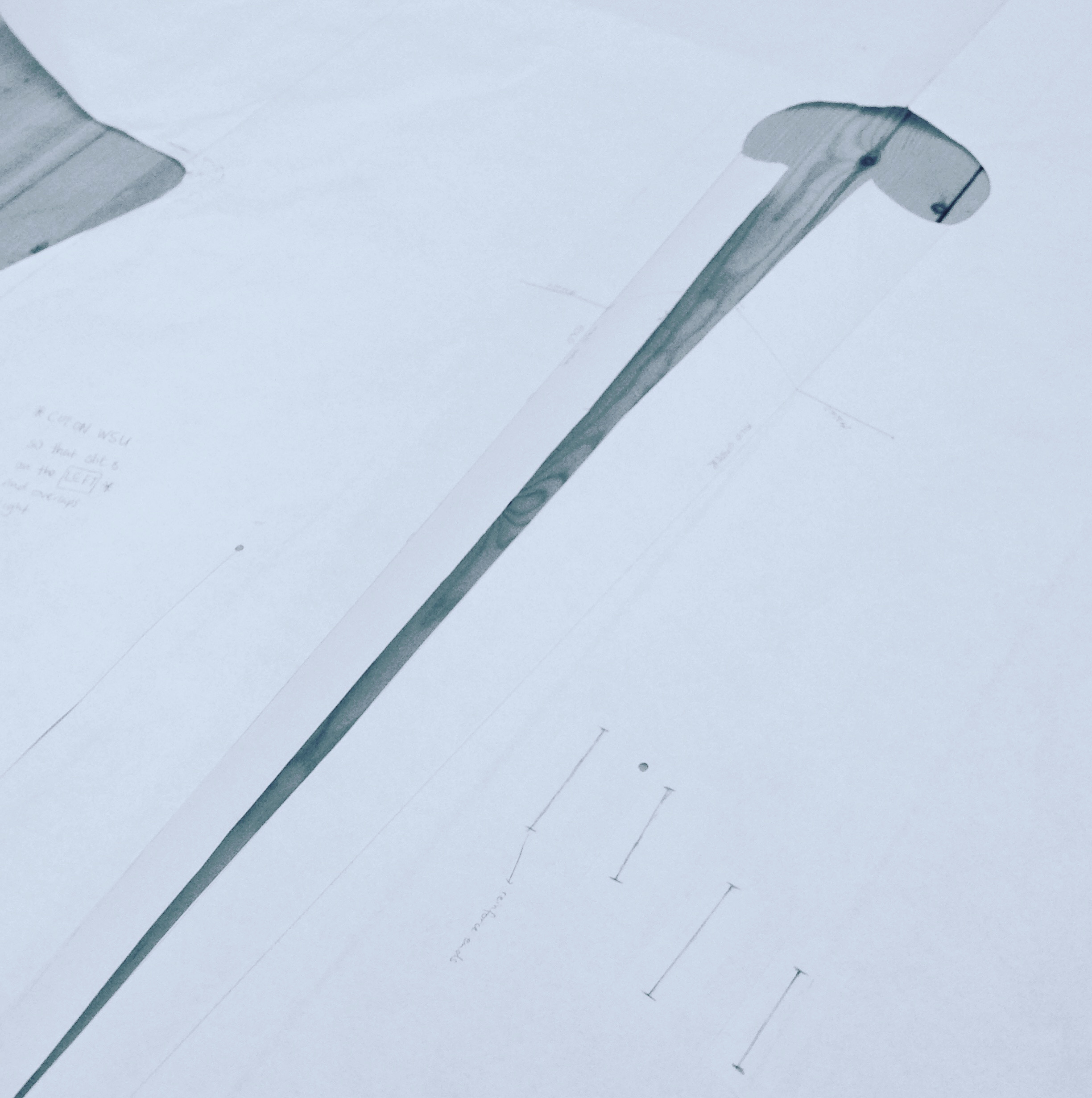 The Soul of Things : Origins (物の魂 Mono no Tamashi) explores our fundamental relationship with clothes, remembering a time when clothing was believed to be magical, endowed with the ability to protect the wearer.
Rachel H. Kemper writes in her book A History of Costume:
"Costume originated in the service of magic and although this motive no longer survives among us on a conscious level, it might be argued that in our subconscious it still reigns supreme."
(Kemper, 1977, Page 9)
The origin of clothing begins with a rectangular piece of cloth. In order to tap into her subconscious connection with clothes, each garment is created from a rectangular piece of cloth that is 3D pattern cut on the stand. This takes the act of creating a garment back to its earliest starting point (a piece of cloth).
This method allows Lilia to respond directly to the cloth in front of her at each moment in time as she is cutting.
Clothing has the ability to embody our histories, cultures, and identities. They constantly intersect with our environment and as such shape our worldly experience from moment to moment.
The Soul of Things explores the merging of Eastern traditional clothing forms with modern sensibilities.
This combines flat and form cutting techniques while constructing spatial and temporal meanings in relation to the body and its identity.
Each garment is ethically made in Lilia's studio, using organic hemp, cotton or British-milled wools, with attention paid to waste minimisation through zero waste cutting and finishing techniques.